March RD Toolkit
NFRA is making connections with Supermarket Registered Dietitians by providing valuable resources you can use to promote frozen and refrigerated foods to shoppers in-store.
If you are interested in subscribing to our email list for updates, please contact us at nfra@nfraweb.org or 717-657-8601.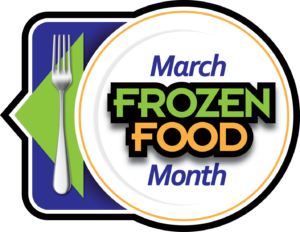 Videos
Share these helpful videos by posting them on your websites, in newsletters and on social media!
6 Reasons to Love Frozen Veggies
Frozen Foods: The Story from Farm to Fork
Social Media Resources
Share these frozen assets and other resources with your social media audiences!
Logos
Use these assets in your materials to promote frozen foods. Click on the logo, then right-click and save.

Join our #FrozenFoodMonth Twitter Party Tuesday, March 7 at 2:00 EST to chat with shoppers and share messaging, recipes, tips and more! Follow the hashtag, @EasyHomeMeals and @ResourcefulMom to tweet with us.
Golden Penguin Awards Competition
This national awards program recognizes the best marketing and merchandising efforts in support of March Frozen Food Month and NFRA's other annual promotions. You can enter any marketing efforts, big or small in the new Retail Dietitian Wellness Program category! Submitting your Golden Penguin entry is easy with a complete online entry form where you can provide a summary of your program and upload all documents and photos supporting your efforts. This online system streamlines all entries, making it more efficient for you to submit your entry and for the panel of judges to determine winners. Entries are due by May 5, 2023.