Sponsor Benefits
NFRA Invites YOU to Join the Campaign!
When you become a sponsoring brand of the Real Food. Frozen or the Dairy…and Beyond PR campaigns – in addition to playing a vital role in supporting the important marketing/PR efforts that will benefit the entire industry – your company will receive the following:
Brand Exposure to Retailers
New Products Newsletter
Your new product(s) are featured in this quarterly newsletter to retailers – also shared on NFRA's social properties and NFRAweb.org.
NFRA Website
Your company and brand logo(s) are prominently displayed, with links back to your site.
New Products on Facebook, Twitter and Pinterest
We promote your innovative, newly introduced products to a huge consumer audience through all of NFRA's Easy Home Meals social properties.
Brand Exposure to Consumers
Brand Exposure Report 
NFRA will follow your brand and provide a year-end report summarizing your brand exposure as a result of the Real Food. Frozen or the Dairy…and Beyond campaigns.
Social Media Engagement
Your brand and messaging will receive prominent exposure on the Easy Home Meals social properties (Facebook, Twitter, Pinterest and Instagram) through social media posts and on the Easy Home Meals blog through mentions with links and potential photos in posts.
Fast Recipe Videos
Expand your reach and engagement by featuring your brand in a professionally prepared recipe video, shared across both Easy Home Meal's and Mr. Food Test Kitchen's social media platforms.
Annual NFRA Convention
Complimentary Meeting Room
Platinum-level sponsoring manufacturers are offered complimentary meeting rooms.
Taste of Excellence
Sponsors have first option to reserve tables.
Scroll of Contributors
Your brand logo will be prominently displayed throughout the event.
Media Outreach
We share your brands with consumers through our traditional and online media outreach, utilizing a panel of influential bloggers and key media partnerships.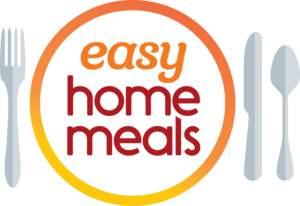 Recipes on Easy Home Meals
Receive a login and password to share your brand's recipes with our growing Easy Home Meals consumer audience and recipe database.
Easy Home Meals Consumer Newsletter
Recipes, videos and tips from our Cool Food Panel, the Mr. Food Test Kitchen and more – plus links to your brands in our monthly consumer e-newsletter.