Webinar Series
NFRA appreciates your understanding of the cancellation of the 2020 Executive Conference and we hope you will join us next year. While we were disappointed to have to cancel this year's Conference, we know that it was the right decision and continue to look for alternative ways to provide benefits to our members. We are pleased to offer a complimentary webinar series that features some of the Executive Conference speakers and topics.
August 13 | A Look Into the Future of Food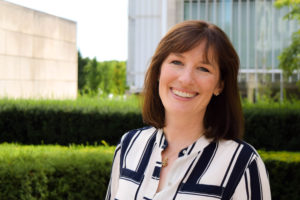 Speaker: Colleen McClellan, Director/Sommelier/WSET III, Datassential
This session features the impact COVID-19 has had on consumer's behavior and trends and what trends will drive innovation for years to come. NFRA Members can request the presentation here.
May 21 | Consumption in the New Post-Outbreak Normal
Speaker: Darren Seifer, Food & Beverage Industry Analyst at The NPD Group
The COVID-19 pandemic brought sudden and massive shifts in how we acquire, prepare, and prioritize foods and beverages. Many staples took an even brighter spotlight than before as well as items with staying power in our pantries. Will fresh foods fall out of favor and force a greater reliance on frozen and shelf stable items to cope with the times? This presentation by The NPD Group will outline consumption habits during the pandemic and addresses if these behaviors will stick as the country normalizes.
April 21 | The Digital E-Commerce Journey Continues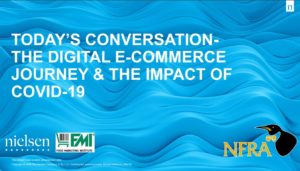 Speaker: Kristin Gorski-Ellis, Director, Business Development at Nielsen
Join this webinar session to hear new research from Nielsen on the projected digital impact on food and beverage retailing. Findings suggest that not all retailers will be impacted to the same degree while center store will continue to be impacted and subscription & auto-replenishment will play a greater role going forward.
View presentation here  |  Download recording here
Supplemental Consumer Pantry Prep Infographic
April 7 | Benchmarking the Frozen & Refrigerated Categories Against Other Departments in the Store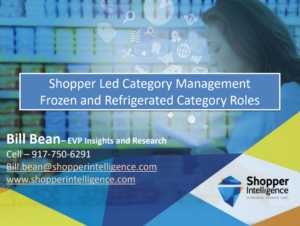 Speaker: Bill Bean, EVP Insights and Research at Shopper Intelligence
Research from Shopper Intelligence shows that the traditional category management definitions conceived years ago are more aspirational and theoretical than actual. During this webinar, learn how using data to show how actual behavior of categories relative to others in the store is a better guide to how they should be merchandised, promoted, and marketed in and out of store.
View presentation here  |  Download recording here
Additional updated slides on Egg Category
NFRA's Executive Conference brings top frozen and refrigerated food decision-makers together in a relaxed setting to discuss the most recent trends, challenges and opportunities facing the entire industry. With attendance limited to 150 attendees, this is the best opportunity to network and engage with trading partners and build professional relationships that could reinforce your company's success.
The event opens Monday with the option of a golf tournament, followed by the Welcome Reception. The Tuesday and Wednesday morning agendas will be filled with speaker presentations, including a Retailer Keynote Speaker.