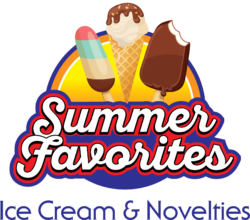 Summer Favorites Ice Cream & Novelties
Promotion Elements
Win Ice Cream & Novelties for a Year Giveaway
The Win Ice Cream & Novelties for a Year Giveaway will pique consumer interest and increase traffic to the ice cream and novelties aisles. Consumers entered for a chance to win ice cream & novelties for a year!
Ice Cream Photo Contest
NFRA also introduced a #SummerFavesContest Ice Cream Photo Contest, where consumers shared their ice cream concoction on Instagram and uploaded their recipe image for a chance to win free ice cream and novelties coupons!
Ice Cream Tool Kit of Resources
The Summer Favorites Ice Cream tool kit helps ignite excitement and conversation around the July/August Ice Cream promotion! Utilize these promotion messaging key points, example social media posts, promotion artwork and view additional promotion details.