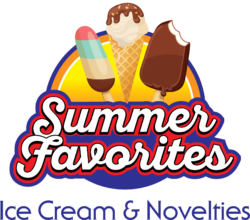 Summer Favorites Ice Cream & Novelties
Promotion Elements
Ice Cream & Novelties Coupon Giveaway
The Ice Cream & Novelties Coupon Giveaway piques consumer interest and increase traffic to the ice cream and novelties aisles. Consumers entered for a chance to win ice cream & novelties for a year!
Ice Cream Tool Kit of Resources
The Summer Favorites Ice Cream toolkit helps ignite excitement and conversation around the June/July Ice Cream promotion! Utilize these promotion messaging key points, example social media posts, promotion artwork and view additional promotion details.
Easy Home Meals Consumer Website & Blog
This consumer website and blog provides helpful tips, recipes, suggestions and more to consumers and provides exclusive recognition to refrigerated food brand recipes and products.
Easy Home Meals Social Media Platforms
Ice cream and novelties content and recipes will be the focus of the Easy Home Meals social media platforms during the month of June and July. These platforms include Facebook, Twitter, Pinterest, YouTube and Instagram.
Easy Home Meals Facebook Live Event
Join us on Tuesday, July 16 at 2pm EST for Easy Home Meals' Last Popsicle Standing Facebook live event! This live-streamed video will celebrate National Ice Cream Month with fun trivia and prizes. Share the event on your social media channels and tune in to watch the event live.