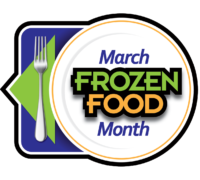 March National Program
Take your involvement to the next level by becoming a participating brand of the 2021 March annual promotion. Our program includes the following elements to reach consumers across the country with your brand messaging.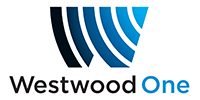 Westwood One Integrated Media Partnership
Through an integrated media partnership with one of the largest radio operators in the country, this customized media plan delivered local messaging through radio, web, email and social media platforms across a national footprint and garners 3MM+ impressions per brand. Sponsoring brands receive:
New for 2021: Option to include programmatic audio delivered via audio streaming apps
Custom 15-second on-air radio spot and customizable media plan where you select their own markets and marketing mix
Companion display ads and a recorded brand spot
Three dedicated email blasts to subscribers in selected markets
Two custom pre-recorded video posts on Facebook
NFRA and sponsoring brands can help drive consumers to the frozen aisles with this national program for March Frozen Food Month. Brand activations across multiple platforms and diverse elements across the marketing mix create a successful model for consumer engagement and excitement around the frozen food aisles!
Food Influencers & Bloggers
Expert foodies, chefs and bloggers will connect with consumers through targeted, customized blog posts featuring your branded products. These recipe blog posts are shared to the influencer's audience through multiple social media channels.
Easy Home Meals
The Easy Home Meals website and social media channels will promote March messaging and brand-specific content in its social posts. A Twitter party will chat about all things frozen and include a post featuring your brand. In addition, your brand's logo and an ad will be placed on EasyHomeMeals.com.
$10,000 Sweepstakes & Coupon Giveaway
Promote the $10,000 consumer sweepstakes (running from now to April 5) and the coupon giveaway (launching March 1) to your audiences to increase excitement and conversation around the March promotion. Sponsoring brands receive a consumer opt-in file for use in future CRM efforts.
Twitter Party
Easy Home Meals will host a #FrozenFoodMonth Twitter Party on March 2 at 2pm ET, which will spark consumer engagement and get shoppers chatting about frozens! View the questions that will be tweeted by @EasyHomeMeals, so that you can prepare answers ahead of time.