Convention Publication Advertising Options
Advertising opportunities and rates for Convention Preview Magazine and the Program & Directory for the 2021 NFRA Convention (October 16-19, 2021) are now available!
Convention Preview Magazine

Deadlines for this publication have passed.
As the official magazine of the NFRA Convention, this publication reaches 3,000 industry executives in August prior to the event with highlights of the business meetings, sessions and speakers that make the event so popular.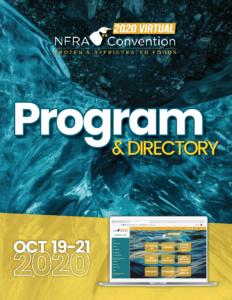 Convention Program & Directory

Contracts Due 9/3 | Artwork Due 9/17
Available to convention attendees only, this detailed directory is the official event guide with a list of attendees, sponsors, speaker details, participating companies and more.
Ad Size Options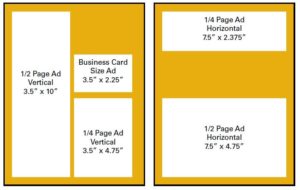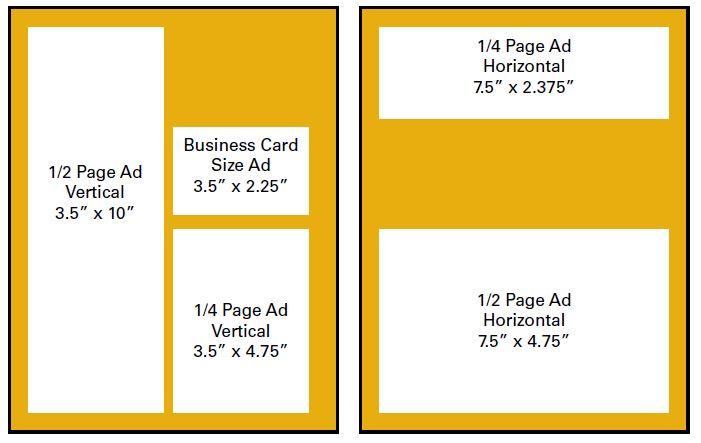 Mechanical Specs
300 dpi
CMYK color format
Press-optimized PDF with crop marks and bleeds pulled
Full Page or Cover Ads 
Page Trim Size – 8 ½″ x 11″
Ad without bleed – 7½″ x 10″
Ad with bleed – 8 ¾″ x 11 ¼″
Centerfold or 2-Page Spreads
Page Trim Size – 17″ x 11″
Ad without bleed  – 15 ½″ x 10″
Ad with bleed – 17 ¼″ x 11 ¼″
Half Page Ads
Vertical – 3 ½″ x 10″
Horizontal – 7 ½″ x 4 ¾″
Quarter Page Ads
Vertical – 3 ½″ x 4 ¾″
Horizontal – 7 ½″ x 2 ⅜″
Business Card Size Ads 3 ½″W x 2 ¼″H
Submission Instructions
Please send reservation forms and advertising materials to Natalie@NFRAweb.org. Stuffed files over 5 MB (.sit, .sitx or .zip) may be submitted via Hightail: www.hightail.com/u/NFRA
Advertising Combo Discount
Advertise in both Convention Preview Magazine and Program & Directory with full page color ads to receive a 10% discount off the total. *Other promotional discounts do not apply, including sponsorship credits.
Reservation Guidelines
Special placement is first offered to the previous spot holder and then on a first come, first served basis.
Signed advertising contracts should be received by NFRA prior to advertising material due dates.
Reservation forms should specify ad size, orientation and color requirements.
Advertising reservations cannot be cancelled after the ad reservation closing date, and companies will be billed regardless of whether or not the ad is run.
Additional Information
Non-members add a 25% surcharge.
Agency discount allowed is 15% and only applies to appropriately supplied material from legitimate agencies.
NFRA offers a 2% cash discount for pre-payment.
Additional charge for changes to existing ads and ads needing design work –  please inquire for specifics.
For questions regarding advertising, contact Natalie at Natalie@NFRAweb.org or (717) 657-8601.