NFRA Convention 2023: A Landmark Event for the Frozen & Refrigerated Foods Industry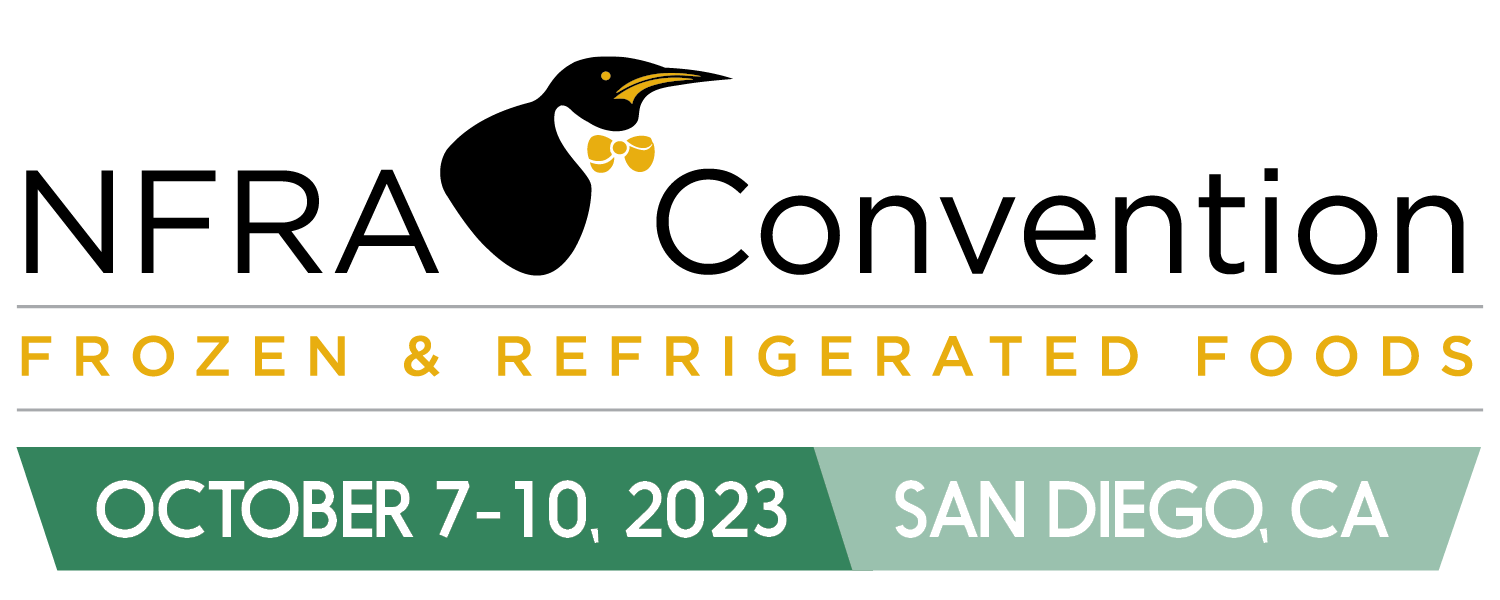 Setting New Records and Showcasing Innovation
Kate Landis
717-657-8601
kate@nfraweb.org
HARRISBURG, Pa. (October 27, 2023) – The 2023 NFRA Convention, hosted by the National Frozen & Refrigerated Foods Association (NFRA), marked a record-breaking year with nearly 1,600 attendees from all sectors of the frozen and refrigerated foods industry. The event featured powerful networking opportunities, exciting product innovations, and celebrated various industry achievements.
Tricia Greyshock, NFRA's EVP/COO, reflected on the event, stating, "The 2023 NFRA Convention exceeded our expectations – what a great opportunity to see so many industry leaders come together to further existing business relationships, build new ones, and experience the latest and greatest product innovation in the frozen and refrigerated dairy space."
Over 5,000 business appointments were conducted during the event, underscoring NFRA's commitment to optimizing attendees' time and productivity. The Convention offered a platform for more than 50 manufacturers and emerging brands to showcase products at the highly anticipated Taste of Excellence opening reception.
Key highlights from this year's event:
Record-Breaking Attendance: With close to 1,600 attendees, this year's event boasted a record-breaking number of participants, highlighting the industry's commitment to meeting in-person with trading partners.
Café NFRA: Café NFRA served as a hub for networking and collaboration, providing attendees with a dynamic setting to connect, share industry insights, and establish meaningful partnerships, while experiencing offerings from emerging and established brands.
Refrigerated Hall of Fame Inductees: The Refrigerated Food Hall of Fame, established in 2010, recognizes outstanding individuals in the refrigerated food industry. Joe D'Alberto, Director of Sales for Acosta Sales & Marketing, and Skip Shaw, retired President & CEO of NFRA, were honored during the ceremony.
Top Marketers Honored: The prestigious 2023 Golden Penguin Awards for exceptional achievements in marketing and merchandising within the frozen and refrigerated foods industry were presented. These awards spotlight innovative marketing strategies and creative merchandising efforts that have played a pivotal role in driving success. This year's Top Marketers, recognized for their outstanding contributions, include the Frozen & Refrigerated Food Council of Northern California, Tru Fru, Price Chopper/Market 32, RDD Associates, UNFI, Land O'Lakes, Brookshire Grocery Company, Mid-Atlantic Division, Bubbies Ice Cream, and Rouses Markets. For a full listing of Golden Penguin award winners, visit our website.
Annual Membership Meeting: During the 79th Annual Membership Luncheon, NFRA elected its association officers and members of the Board of Directors for 2023-2024, with Neil Ritchey of InnovAsian Cuisine Enterprises serving as Chairman of the Board. The Board recognized Jeff Rumachik, current President & CEO, on his contributions to the association and industry as he transitions into retirement at the end of 2023; Tricia Greyshock, EVP/COO, will officially transition to President & CEO beginning January 2024.
Mark your calendars for next year! The 2024 NFRA Convention will be held at the Gaylord National Resort & Convention Center, National Harbor, MD, October 5-8, 2024. Registration opens March 1, 2024.

For more information about NFRA and future events, please visit www.nfraweb.org.