NFRA Elected New Officers and Directors at 74th Annual Membership Meeting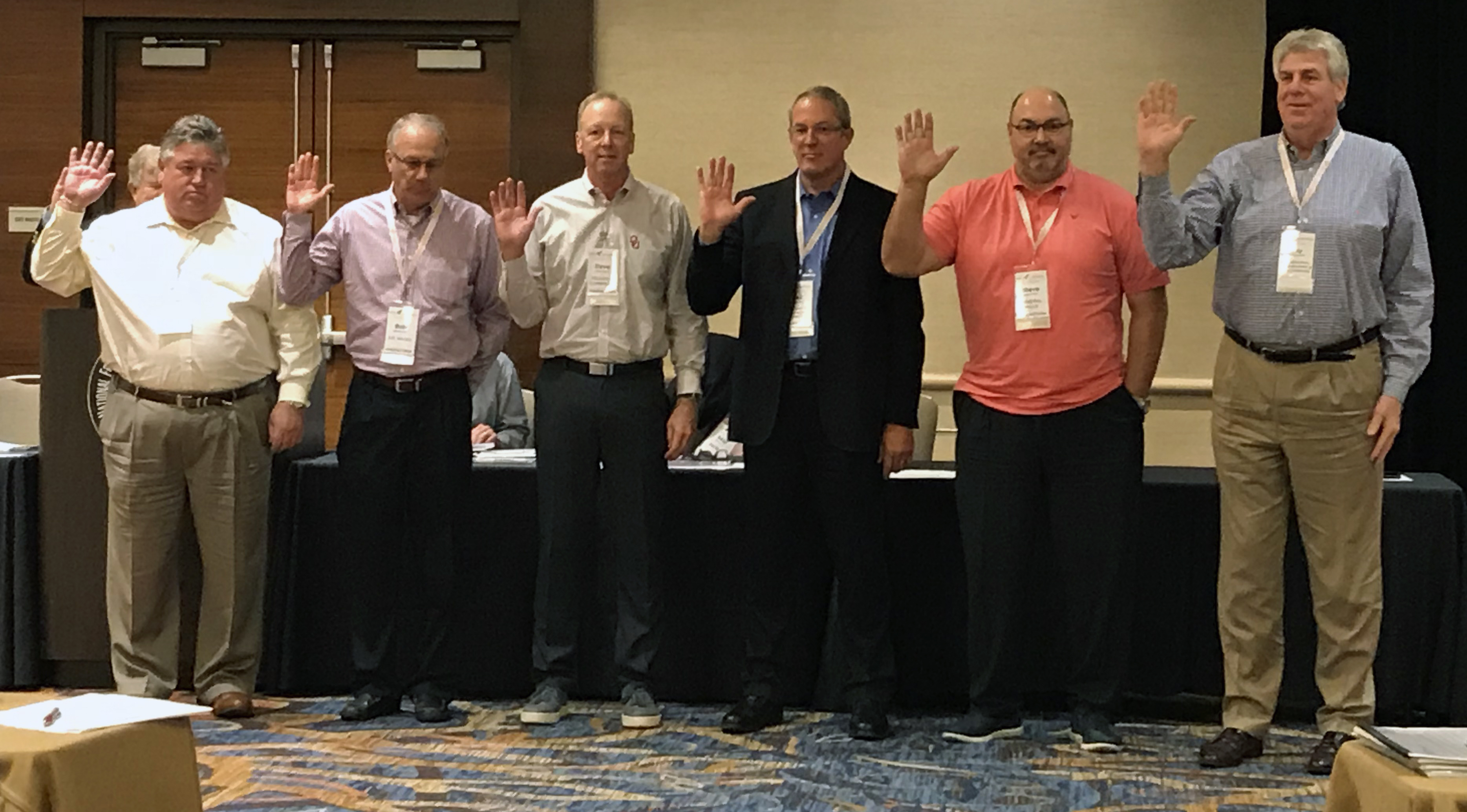 November 2, 2018 | HARRISBURG, Pa. – The National Frozen & Refrigerated Foods Association (NFRA) elected its Association Officers and Members of the Board of Directors for 2018-2019 at its Annual Membership Meeting and Luncheon held October 22, 2018 in San Diego. The membership meeting was held during the National Frozen & Refrigerated Foods Convention at the Marriott Marquis San Diego.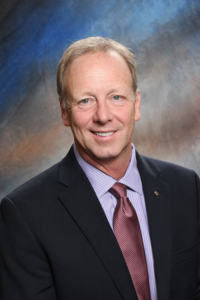 Dave Jones, VP Industry Initiatives, Kellogg Company, has been elected as Chairman of the Board. Jones has served on the Board of Directors since 2008. He served as Vice Chairman – Frozen from 2013-2016, as Secretary from 2016-2017 and Chairman-Elect from 2017-2018. Jones is also a member of the Honorable Order of Golden Penguins and Distinguished Order of Zerocrats.
Other officers sworn in at the Association's 74th Annual Meeting were: Joe D'Alberto, Acosta Sales & Marketing, Chairman-Elect; Neil Ritchey, Ajinomoto Foods North America, Secretary; Ray Tarnowski, Philadelphia Warehousing & Cold Storage, Treasurer; Steve Mayle, General Mills, Vice Chairman – Frozen and Bob Knodle, H.P. Hood, Vice Chairman – Refrigerated.
Newly elected to the Board of Directors were: Rob Cohen, Bozzuto's; Kristina Cole, Danone North America; George Denman, Graeter's Ice Cream; Michelle Dorin, Weis Markets; Risa Jenkins, C&S Wholesale Grocers; Tim McNamara, Southeastern Grocers; Jeff Nelson, IMPACT Group and Theresa Whitney, Albertson's – Intermountain.
Elected for a second term on the Board of Directors were: Joey Bates, Harris Teeter; Bob Bollbach, RDD Associates; Randall King, Lowes Foods; Jim Motos, Rich's Consumer Brands and Marty Steinmetz, U.S. Cold Storage.
# # #
About National Frozen & Refrigerated Foods Association (NFRA)
NFRA is a non-profit trade association representing all segments of the frozen and refrigerated foods industry. Headquartered in Harrisburg, PA, NFRA is the sponsor of March National Frozen Food Month, June Dairy Month, June/July Ice Cream & Novelties promotion and the Cool Food for Kids educational outreach program. NFRA provides consumer information such as food safety guidelines, meal preparation tips, recipes and sweepstakes opportunities at http://www.EasyHomeMeals.com. Further information available at https://nfraweb.org.